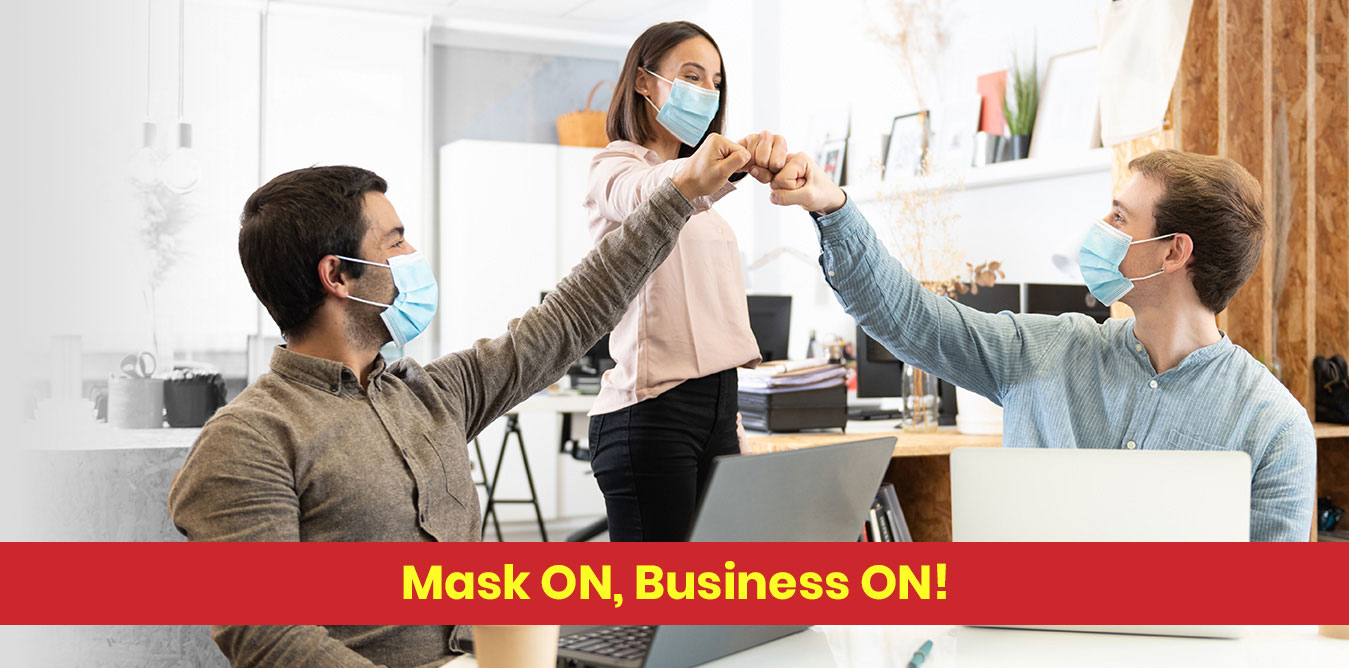 The mantra of the times is "Mask on, Business On!"
The true test of mettle is in tough times. Indeed, the Indian F&B industry has proved its mettle in 2021, despite continued disruptions and volatility in trade, particularly with the shipping crisis. F&B exports had bucked the overall trends in April-October 2020 with 10% YoY growth, and this accelerated further to 23% YoY growth during the same period in 2021 (CATR Research).
Traditional segments including cereals, fish and crustaceans, sugars and sugar confectionery, dairy produce, meat, poultry and fruits & nuts have seen strong growth. But it is all the more pleasing to see that some unconventional products like Tripura's jackfruit, Kanpur's jamun, Assam's red rice and Burmese grapes have debuted in India's export basket this year. Some of this new demand for products like millets is a result of increased focus on nutrient rich and immunity building products post the pandemic. Another segment is organic foods, exports for which grew by 51% YoY to Rs 7,078 crore in April-February 2021.
This momentum is extremely vital for the Indian food processing industry, which is looking at an unprecedented opportunity in domestic and global markets. The Indian food processing market itself is expected to double from US$ 263 billion in 2019-20 to US$ 535 billion in 2025. Factors driving this trend include the massive pace of urbanization, rise in dual-career households and therefore a trend towards packaged foods, dairy, snacks, ready-to-cook and ready-to-eat products.
Besides, India's strategic location and rich raw material base make it a highly strategic location to export processed food products. India exports agricultural/horticultural products and processed foods to more than 100 countries/regions with major exports to the Middle East, Southeast Asia, SAARC countries, the EU and the US. But the share of processed and value added exports is still pretty low in the agricultural export basket at less than 15%.
India's exports of processed food to the world in 2020 were recorded at US$ 12.65 billion, surging from US$ 11.48 billion in 2019. Its growth rate of exports for processed food at 8.03% remained significantly higher than the world's average growth rate of 0.65% for the past three years, and we are still only touching the tip of the iceberg.
In this scenario, the Trade Promotion Council of India is back once again with the 5th Edition of Indus Food, South Asia's most integrated trade show for the F&B and food tech industries. With its two co-located shows Indus Food F&B and Indusfood Tech, the show will congregate a combination of established and emerging Indian enterprise in these critical sectors, and provide them with a robust platform to partner with global buyers, sourcing agents, suppliers, technology providers, retail chains, etc.
Indus Food 2022 is both a testimony to the Indian F&B industry's indomitable spirit to ensure uninterrupted flow of trade and TPCI's firm resolve to support its expansion and integration into global value chains through this focused and integrated B2B trade show.
Given the uncertainties that persist wrt the pandemic, we understand that business objectives must go hand-in-hand with the health and safety of our esteemed delegates from around the world. Therefore, we have taken utmost care at the venue to ensure that COVID-19 appropriate protocols are followed, as was done in the previous edition.
Truly, the mantra of the times is Mask on, Business On, in letter and spirit! On that positive note, I conclude with heartfelt wishes to all participants at Indus Food 2022 for a safe and successful event.