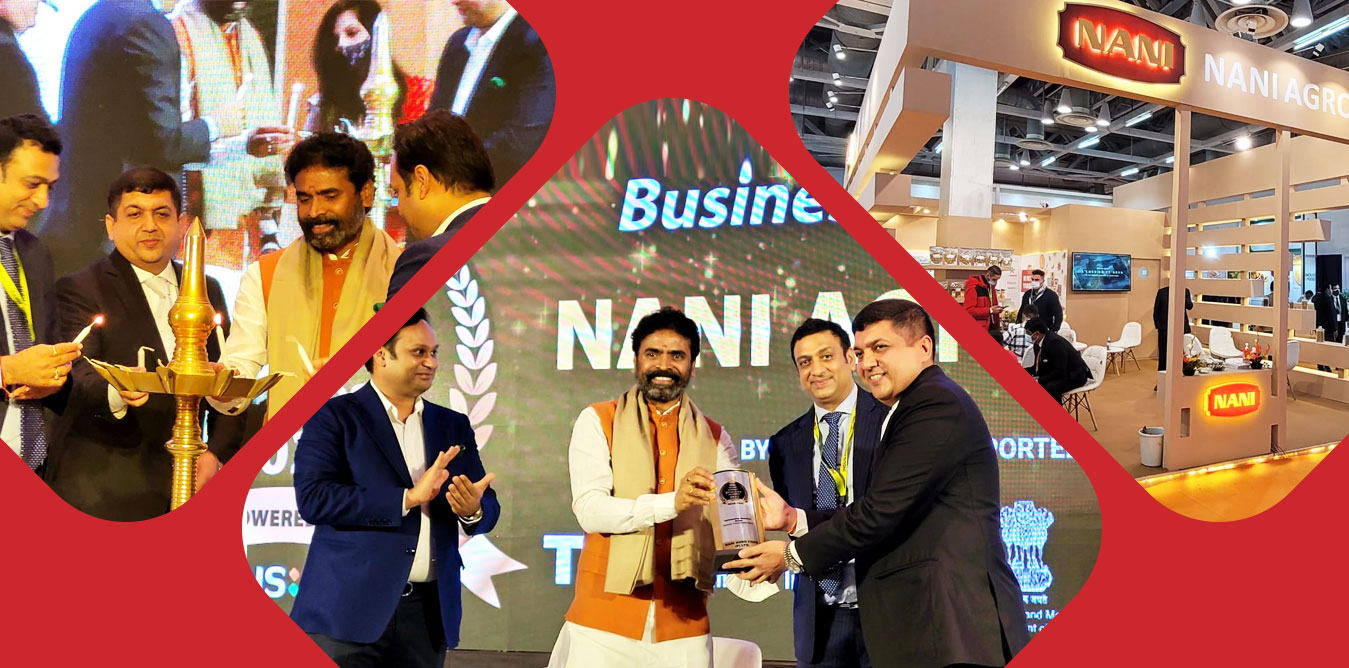 NANI Awarded by TPCi for Business Transformation Brands
Indus Food is the most comprehensive F&B marketplace in the South Asia region, showcasing F&B products, F&B processing, and packaging technology. Indusfood fuels the F&B business by facilitating connections between buyers and brands with outstanding services like international hosted buyer program and online matchmaking programs, bridging relationships, and strengthening connections. Additionally, retailers and buyers have opportunities to learn, network, and conduct business with new and returning exhibiting suppliers. With an expanded emphasis on showcasing new brands and technologies to a greater variety of buyers, Indus Food is committed to Inspire, excite & connect the global F&B industry.
Indus food 2022 was organized by TPCI from 8th Jan to 10th Jan at exhibition center Noida.
On 7th January, we got the prestigious award by TPCi for Business transformation brands by honourable MP Mr Muniswamy from Kolar, Karnataka at the award ceremony hosted by TPCI.
Mr Narayan Rane, Minister for MSME was chief guest for the event and was virtually available.
MOS Fertilizer and Chemical Mr Bhagwanth Khuba visited our stall on 8th January.
Checkout the gallery below.